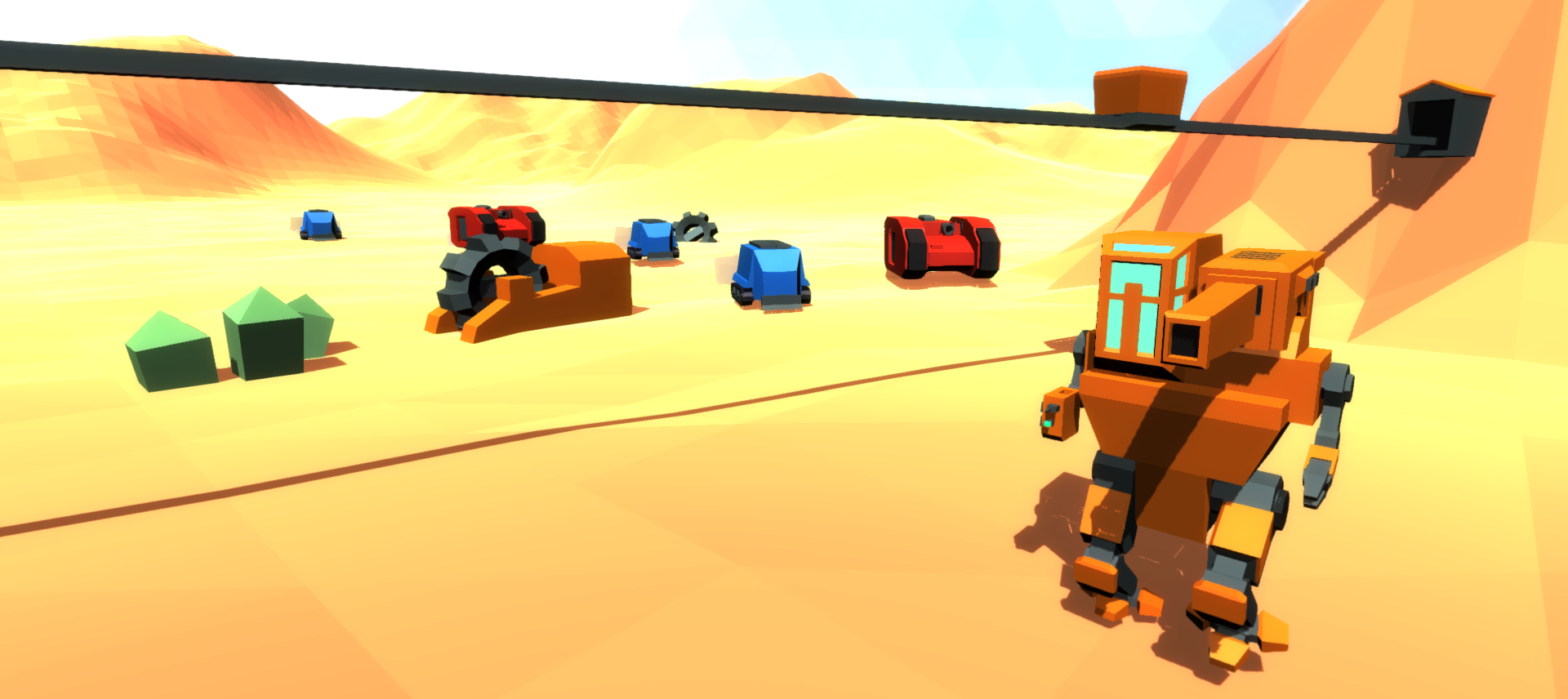 Rust & Dust
A downloadable game for Windows, macOS, and Linux
[Updated 10/11/2016: New drone, redesigned levels, pathfinding improvements, audio improvements, bug fixes, polish]
[Updated 04/08/2016: Campaign level, mini-map, new mechanics, art & audio, bug fixes, polish]
[Updated 02/05/2016: New tutorial, updated UI, expanded soundtrack, bug fixes]
Defend your base from waves of attacking drones using a high-powered mining laser, or hack them to transform them into defensive towers.
You've received an involuntary reassignment to the Corosa system, hundreds of light-years from the nearest sentient being. You'll need to oversee mining operations, ensuring that your employers receive an abundance of mineral wealth, if you ever want to transfer back home. Unfortunately, a security AI gone haywire is sending swarms of automated attack drones to destroy the mines, so you'll need to use your Sentinel-class mech to hold them off.
This is an early, WIP demo of Rust & Dust. It consists of a tutorial & 2 levels; an endless survival mode & a campaign level. Some audio & art assets are placeholders, & there may be all kinds of fascinating bugs. The finished game will have a full campaign, more drones/towers, unlockable weapons for your mech & an expanded soundtrack composed by Robert Arzola.
Rust & Dust has already been Greenlit & will launch on Itch & Steam when it's ready.
Install instructions
Extract and run.
Mac & Linux versions are untested as I only have a windows machine. If you encounter problems with these please let me know.
Download